Helping the Community
Blackwell Plastics operates in Houston's Third Ward providing a place for people to come learn valuable skills and train on the job. Blackwell Plastics is involved in local school and other organizations to help provide learning and information to the community about plastics and injection molding, including start ups, as well as already developed businesses.
Blackwell Plastics has been a family owned and operated business since 1939. Our employees are family and our most valued resource. We take time to strengthen the bonds of both community and professionalism in our people. This gives us that "Level 5 Service" edge.
Houston Rotary
Blackwell Plastics celebrates over 40 years of committment to community service through the Houston Rotary.

The Rotary Club of Houston, in operation since 1912, is an association of more than 300 successful business professionals, all prominent in their individual fields of endeavor, who volunteer their efforts through the work of some two dozen club committees that assist such diverse groups as troubled youngsters, former prison inmates, business oriented high school students, families of cancer patients, deserving college scholarship candidates and, through its nationwide college athletic award, the nation's cancer research efforts. The club is a leading speakers forum and a major civic participant in the development of future planning for the City of Houston.
Gulf Coast Medical Device Manufacturers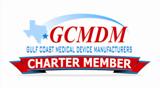 Co-founded by Jeff Applegate, President of Blackwell Plastics, and Mark Henrichs, the Gulf Coast Medical Device Manufacturers is a non-profit community organization of manufacturing executives working together to facilitate the commercialization of new technologies developed in the Texas Medical Center and surrounding community. The GCMDM provides community educational opportunities to learn about the stages of design, engineering, manufacturing, and regulatory issues involved with commercializing a medical Device. The GCMDM works in partnership with BioHouston, The Houston Technology Center, The Rice Alliance for Technology and Entrepreneurship, and the University of Houston.
Blackwell Plastics helps Johnson Chapel
Career Day 2010 at Ethel Mosley Young Elementary School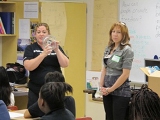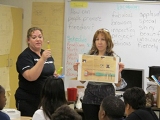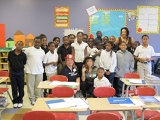 Blackwell Plastics returned to EM Young Elementary for Career Day 2010. Paula Henry and Armi Tamez did presentations on injection molding of plastics and more to several classes of children. They had many questions and even got a special toothbrush not available for sale in the US! The kids loved it and learned alot!
Career Day 2008 at Ethel Mosley Young Elementary School