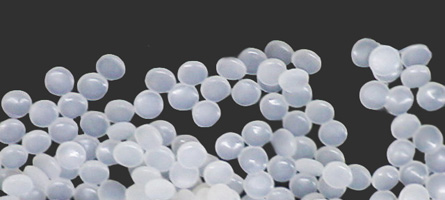 Acetel (POM)
Acetal (polyoxymethylene) is a lightweight and low-friction polymer commonly known as Delrin (DuPont's brand name.) Often used as a metal substitute, acetal is capable of operating in temperatures in excess of 90 degrees Celsius (approximately 200 degrees Fahrenheit). This engineering resin is strong, rigid and has good moisture, heat and solvent resistance.
Common Uses:
Automotive Industry: fuel-system and seat-belt components, steering columns, and handles
Plumbing Industry: shower heads, ballcocks, faucet cartridges, and various fittings
Consumer Industry: high quality toys, garden sprayers, stereo cassette parts, guitar picks, yo-yos, butane lighter bodies, zippers, and telephone components.
Industrial applications: couplings, pump impellers, conveyor plates, gears, sprockets, and springs.
Physical Properties:
Specific Gravity - 1.42g/cm
Tensile Strength - 10300 psi
Flexural Strength - 406000 psi
Impact Strength - 5.23 ft.-lb/in
General Properties:
Some grades are FDA approved
Flammability – UL94
High Impact Resistance
High Molecular Weight
High Viscosity
High Stiffness and Strength
Fatigue Resistant
Good Dimensional Stability
Processing:
Injection Molding
Extrusion