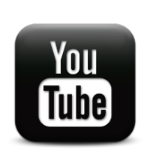 Visit the Blackwell Plastics YouTube Channel
In the News
Houston Business Journal, 01/13 - Made in Houston
Plastic News, 01/13 - Blackwell expands in equipment, staff
Opportunity Houston Magazine, 03/12 - Greater Houston Manufacturers Association founding is mentioned on page 23
Press Release, 08/12 - Blackwell Plastics receives ISO certification
Plastics News, 05/11 - Training Brings Tooling Care to Forefront
Blackwell Plastics invests in state-of-the-art training to manage and maintain peak performance for injection molding and extrusion tooling.
Press Release, 01/11 - Blackwell Plastics Extends Material Capabilities for Specialty Pipe and Tubing Custom injection molding manufacturer
Plastic News, 10/26/10 - Blackwell Plastics is featured about efforts in recycling old injection molds for new customers.
Press Release, 10/10 - Repurposing of Obsolete Injection Molds Breathes Life into New Plastic Parts and Our Ailing U.S. Economy
SPE The Extruder, 10/10 - Numerical Screw Position vs. Back Pressures
Injection Molding Magazine, 06/10 - Seven Decades of Custom Molding and Counting
Modern Plastics Worldwide, 04/10 - Notable Processors of 2010
Press Release, 03/10 - Industrial Thermoplastics Go Green
Modern Plastics Worldwide, 02/10 - Buyers' market for resin could be in place until 2013
Press Release, 12/09 - New Extrusion Line
Press Release, - Growing Medical Portfolio for Blackwell Plastics, Territory 71
A to Z Materials, 03/09 - New Range of Homewares Made from Eastman Tritan Copolyester
Press Release, 07/08 - Custom injection molding of fire hydrants by Blackwell Plastics due to high cost of metals causing thefts
Houston Chronicle, 08/05 - Pricier future in plastics
President of Blackwell Plastics interviewed about the rise in plastic chemicals.
04/04, Houston Business Journal - Plastics company leader stretches his mind to keep pace with change