Featured Projects
Plastic Faceplate for Beverage Machines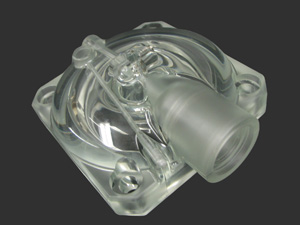 Application: Faceplate/valve housing for frozen drink machine
Product requirements: Water clear, excellent chemical resistant, good impact, low stress, performance at temperatures ranging from -40F to 160F and ability to machine.
Blackwell Plastics provided design for manufacturing services along with material evaluation, tooling and production. Part required multiple close tolerance machining operations.
Material: Eastman Tritan Co polyester
Press: 360 ton Negri Bossi
Secondary Operation: Hurco VM2 machining center
Enclosure for Pocket Sized Wireless Router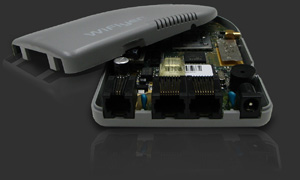 Application: New pocket sized wireless router needed to be designed, engineered and launched in a very short time frame. Blackwell Plastics assisted in selecting a partner for design, prototype and bridge tooling. Production included molding, heat staking, assembly, and pad printing.
Material: Custom color FR ABS Parts: Upper/lower housing, light pipe, button Press: 130 metric ton
Secondary operations: Pad printing, Heat staking, assembly
Conveying Tube for Commercial Ice Machine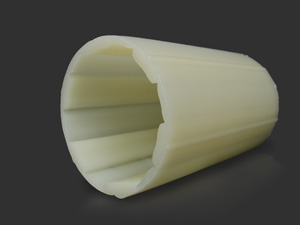 Application: 3.5" extruded complex hollow profile with uneven wall sections mating to tight tolerance injection molded part. Profile to have CNC machined opening to accept mating part in side wall.
Material: NSF approved pipe grade polyethylene
Extruder: 2.5"
Secondary operations: Close tolerance CNC machining
Housing for Wireless Communications System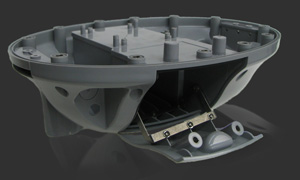 Blackwell Plastics coordinated design, custom material development, manufacturing, and assembly of housing. Part had 47 molded in stainless inserts in top and bottom. Assembly included solvent welding, heat staking, machining, assembly of outside purchased components, and EMI shielding.
Application: Design, tool, and manufacture housing for municipal first responder communication infrastructure.
Requirements: High impact, high chemical resistance, 10 year outdoor durability, water tight.
Material: Custom formulated Polycarbonate parts: Upper/lower housing, battery covers, access doors
Press: 550 ton Battenfeld
Secondary operations: Solvent welding, mechanical assembly, packaging
Insulator for Electrical Bus Bars in Low Voltage Switch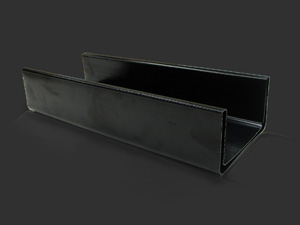 Application: Customer needed cost effective solution for insulating new style of switch gear. Blackwell Plastics worked with the customer to select and be the first company in N. America to extrude Xyron 540 V PPE/PS in hollow profile extrusions. Blackwell Plastics designed and built extrusion and vacuum sizing dies in-house.
Material: Xyron 540 V PPE/PS
Parts: Insulator
Extruder: 2.5"
Please contact us for more info.